Six of the world's most visited gravesides
We recently wrote an article about some of Britain's best known cemeteries. Unlike most local graveyards - places of calm reflection and remembrance – these attract hundreds of visitors every year interested in their history, architecture and the famous people buried there.
Elsewhere in the world, the graves of departed celebrities have also become magnets for curious tourists and adoring fans alike.
Oscar Wilde
Established in 1804 by Napoléon Bonaparte, the Pére-Lachaise cemetery in Paris contains the remains of thousands of celebrated artists, writers and musicians. Author Oscar Wilde (1854 to 1900) was buried there in 1909 after resting, temporarily in Bagneaux Cemetery outside Paris. More than a century after his death, the grave of the famous Victorian wit is visited frequently by fans of his plays and poetry. In 2011, the tomb was cleaned of the lipstick marks left visiting admirers and a glass barrier installed to prevent further marks being made.
Jim Morrison
Also buried in the Pére-Lachaise  cemetery in Paris is singer Jim Morrison, Doors front man and original Rock n' Roll wild child. Morrison in Paris in 1971, aged 27. His grave, now visited by thousands of people every year, is permanently covered with flowers and photos left by adoring fans. A recent suggestion to move the musician's remains to the Florida town where he was born, received a less than positive response. "This is just a bunch of silliness," said Jeff Jampol, who manages Morrison's estate.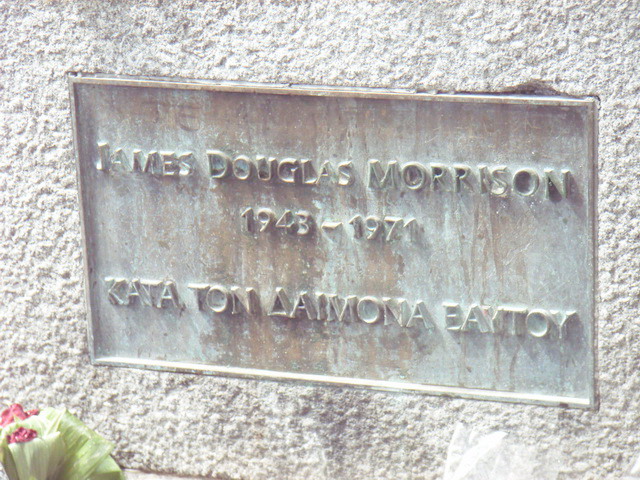 Bruce Lee
The grave of Martial-arts legend Bruce Lee in Seattle's Lakeview Cemetery, is a place of pilgrimage for Kung Fu fans from all over the world. Three pilgrims are said to have trekked almost 4,000 miles from Mongolia to pay their respects, wearing out five pairs of boots over the seven-month journey. Lee was set for international stardom when he died suddenly, aged just 32. He was killed by an allergic reaction to aspirin, but rumours say he was the victim of a curse that also killed his son Brandon 20 years later.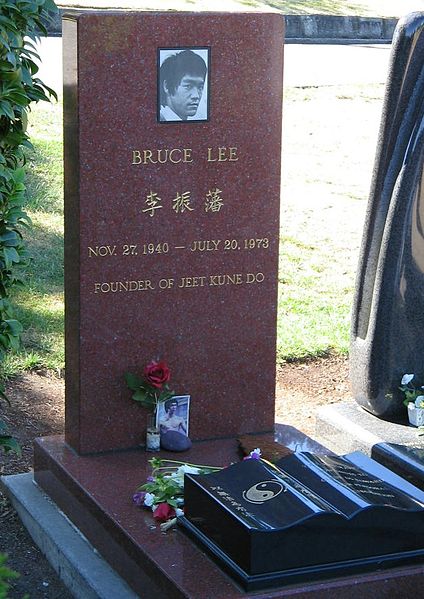 Marilyn Monroe
The prosaically named 'Crypt 24' in Westwood Village Memorial Cemetery, Los Angeles, is home to the remains of one of the brightest stars Hollywood ever knew: Marilyn Monroe. Westwood is now the final resting place for a Who's Who of Hollywood names, but at the time of her burial in 1962, it was a quiet, out-of-the way cemetery. Monroe's former husband, baseball player Joe DiMaggio, chose the location for a private service for just a few close friends and associates. DiMaggio, who blamed the entertainment industry for Monroe's demise, sent red roses to her crypt three times a week for the next 20 years.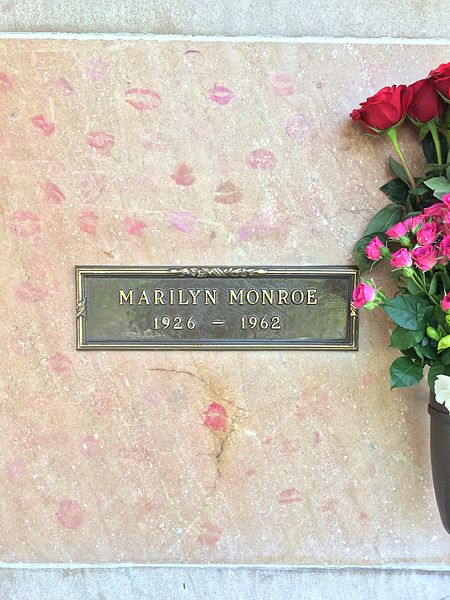 Elvis Presley
Elvis Presley has had two grave sites. The original Rock 'n' Roll legend died in 1977 following an overdose of prescription drugs. He was buried in Forest Hills Cemetery in Memphis, Tennessee, but over-enthusiastic fans and souvenir seekers damaged the grave, where his mother Gladys, was also buried. Following an attempt to steal his body, the remains of Elvis and his mother were moved to their current resting place at Presley's Graceland mansion. Over half a million people a year now visit the King's grave as part of the Graceland tour.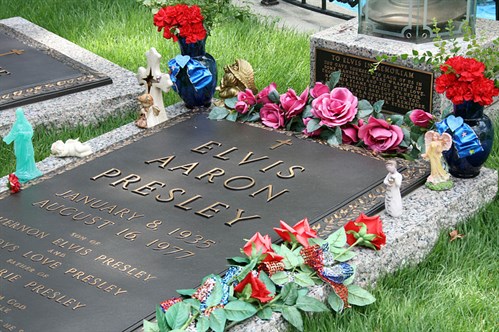 Ayrton Senna
The final resting place of Brazil's best-known racing driver, Ayrton Senna, is marked by a simple brass plaque on a circular lawn in Sao Paulo's Morumbi Cemetery. The only real sign that it is the burial place of someone special is the steady stream of visitors. The three-times F1 champion was killed in a racing accident aged just 34. His state funeral brought Brazil to a halt, with a million people lining the route to pay their respects. Today he is fondly remembered as national hero, a shining light during a very dark time in the country's history.